Back To Blog
Most people would choose an overhead garage door over a swinging or sliding door. This is because an overhead door saves a lot of space. This is particularly practical in small and tight garages. What most people realize is that it only takes about six years before some garage door parts become so worn-out and start to be a headache. The thing is, these problems can even become dangerous. This is particularly true with the garage door springs.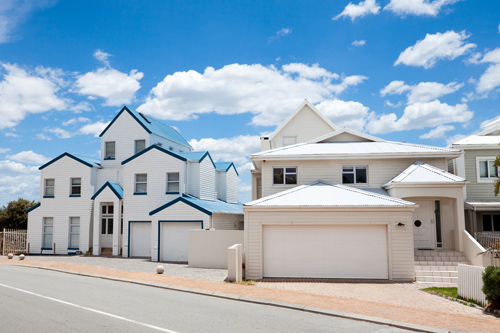 Overhead torsion springs endure a tremendous amount of stress on a regular basis. Every time you close and open the door, the springs go through so much pressure that they simply breakdown over time. Experts in Garage Door Repair Murray always advise that you do not, in any way try performing garage door torsion spring replacement or repair. These tasks are very dangerous that one misstep can literally kill or incapacitate you or anyone around you. It is safer for you and everyone else to leave this matter to the experts.
Perform Routine Maintenance
If door springs are too dangerous to deal with, what can you do to keep your door working and avoid accidents? The best thing you can do as a home owner is to perform regular maintenance. Doing these routinely tasks will preserve your torsion springs so that you would need neither garage door torsion spring repair nor replacement.
Regular Lubrication
Make it a habit to regularly lubricate your garage door moving parts especially the springs along with the track rollers, and hinges. You would be surprised at how a simple lubrication can significantly affect the smoothness of your door's operation. Moreover, regular lubrication can prevent wear and tear as it lessens friction during closing and opening of the door. You should lubricate your garage doors at least twice in a year.
Regular Cleaning
Remember that oil and other lubricants attract dust and grime. These can accumulate and form obstacles in the path of motion of your garage door moving parts. Be sure to regularly check and clean these moving parts. Brush off anything that could potentially block their movement. These obstructions can affect the functionality of your door as well as lead to even more problems in the future. It is therefore best to address these concerns way before they can begin to pose threats.